Aurora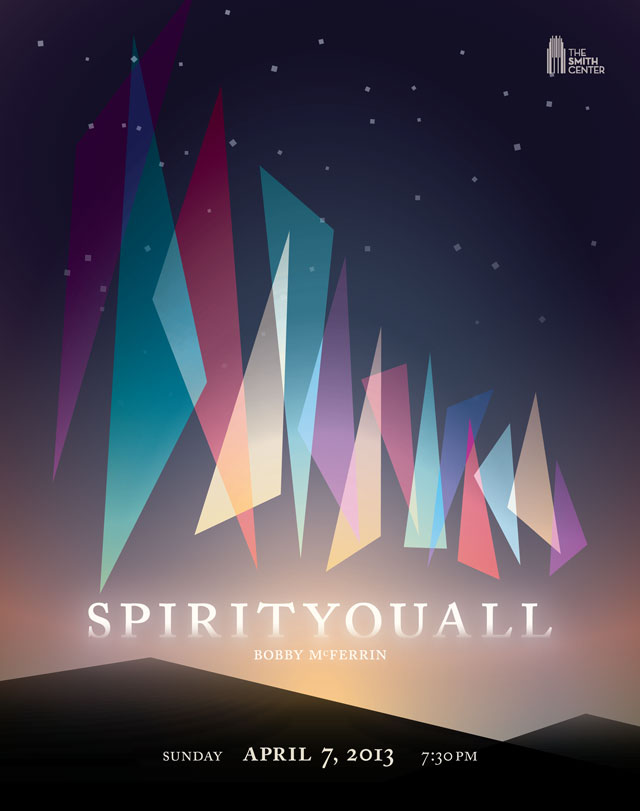 This poster is designed as a metaphor for recording artist Bobby McFerrin's live show, "SpiritYouAll," at the Smith Center in Las Vegas, NV.
Bobby McFerrin's work deconstructs our notions of music and offers an experience that is new, yet familiar; collaborative, yet personal. In "SpiritYouAll," McFerrin crafts a journey through American Negro Spirituals and presents a reimagining of familiar music that we may experience with fresh eyes and ears.
In Aurora, the aurora borealis is deconstructed and reimagined as a collaborative work in which each shard is an individual contribution toward the whole. The aurora becomes a unique interpretation of the familiar, and it is an experience we can appreciate as both a natural phenomenon and a personally-crafted presentation.