Mission Control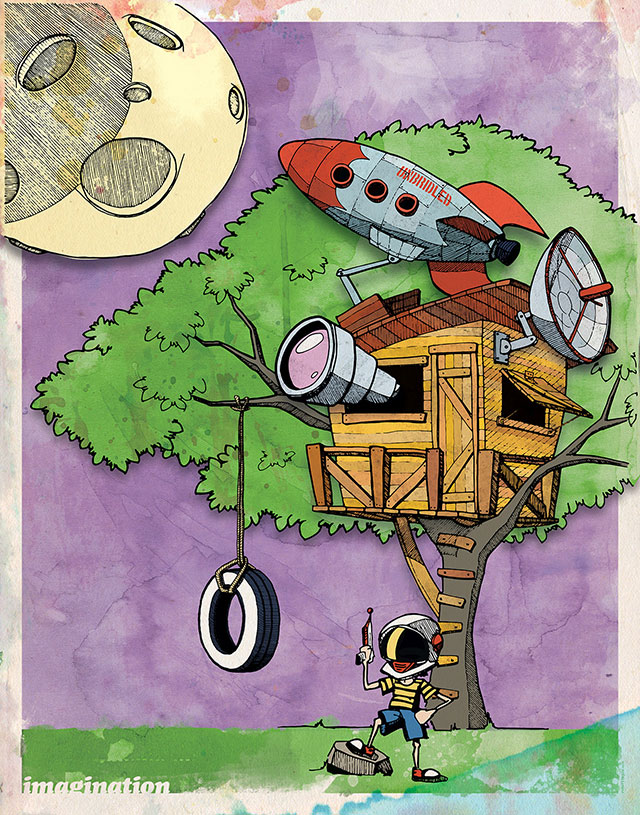 Media
Ink on bristol board. Colored in Photoshop.
Size
22" x 28"
Mission Control was created for a gallery show called Unbridled featuring student-designed posters based around the "unbridled" concept.
As we get older, our view of the world becomes more defined and restricted by our experiences, our notions of (im)possibility, our aversion to risk. Everyone needs their own Mission Control, a place where there are no wrong answers and the imagination is unbridled.